MINNEAPOLIS, MN - Falcon Heights, in collaboration with Como Park, is now offering a service for the residents who are 65 and older who desire to stay at their own homes safely and independently. Living at Home Block Nursing Program, which is run by a non-profit group for almost 25 years, provides services and supports as following:
Metro Mobility Grocery and Goods Delivery
You do not have to worry about the groceries and the goods delivery. The customers of Certified Metro Mobility now can get food and home items online from an online shopping and local pickup store. Metro Mobility will collect and deliver your order to your house.
There is some detailed information related to the services.
1. The service is free and has no shipping fees.
2. Book your ride for yourself the same day or in advance.
3. Get your delivery within 60 minutes of the planned collection time.
4. Tell the Metro Mobility store to pick up and reserve and please keep your order number as evidence of purchase, if provided.
5. The four-bag limit shall continue to apply Pickups must be booked at a business place.
6. At drop-off, drivers will check your photo ID.
Then, if you want to book your delivery, you can book by using your own provider and you can visit this website for more information https://metrocouncil.org/Transportation/Services/Metro-Mobility-Home/Trip-Providers-Areas-Hours.aspx
Until further notice, Blood Pressure Clinics are discontinued. We apologize sincerely for the inconvenience.
If you have any questions related to the services, you can visit our website or call us. Please visit us at www.comobnp.org or call 651-642-1127 for further information.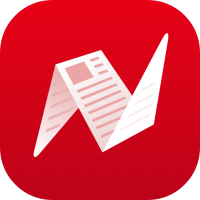 This is original content from NewsBreak's Creator Program. Join today to publish and share your own content.