MINNESOTA, MN - Zebra mussels have been found by The Minnesota Department of Natural Resources in Aitkin County's Cedar Lake and St. Louis County's St. James Mine Pit.
Zebra mussels can cause large damage to water intake pipes and can increase or block water flow into intake pipes. To avoid the spread of invasive species in downstream receiving waters, water containing zebra mussel veligers must be filtered or treated to remove the veligers before it may be used for drinking water or discharged.
When lake users discover invasive species that appear in the lake, they should notify the Minnesota Department of Natural Resources, according to Heidi Wolf, the DNR's invasive species section supervisor. "Early discovery is critical to preventing the spread of the disease to neighboring lakes."
Minnesota law requires boaters and anglers to remove aquatic plants and prohibited invasive species from watercraft and trailers whether if an invasive species is detected in a lake. The law says you have to Drain all water by removing drain plugs and keeping them out of the way when transporting and throwing away any unwanted bait.
Some invasive animals are small and difficult to detect however, you can try one or more of the following precautions before moving to another lake:
Using high-pressure water, spray the area. Rinse with boiling water (120 degrees for at least two minutes or 140 degrees for at least 10 seconds). Take at least five days for drying.
Zebra mussels can compete for food and habitat with local species, hurt swimmers' feet, reduce boat motor performance, and cause serious damages to water intake pipes, so better to follow the directions from The Minnesota Department of Natural Resources to avoid all damage.
Contact a Minnesota DNR aquatic invasive species specialist if you have found zebra mussels or any other invasive species.
(https://www.dnr.state.mn.us/invasives/ais/contacts.html?utm_content=&utm_medium=email&utm_name=&utm_source=govdelivery&utm_term=&__cf_chl_captcha_tk__=pmd_5cb9a169f018ae911f41da40aa08b509af7a2cd4-1627267533-0-gqNtZGzNA2KjcnBszQmO)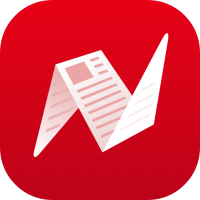 This is original content from NewsBreak's Creator Program. Join today to publish and share your own content.