SAINT PAUL, MN - For those of you looking to join the Ramsey Count teams, there's good news. Ramsey County opens two new job opportunities that you can apply for. Ramsey County Human Resources now accepts the following applications:
1. Paralegal 1, 2, and 3 (the application will be closed on August 4)
The location: Lowry Building-345 Wabasha St N. Saint Paul, MN
2. Director of Planning and Program Management, Property Management (the application will be closed on August 2)
The location: Metro Square, Saint Paul, MN
Before you decide to apply for one of the two jobs above, make sure that you have read all of the details on the website.
The detailed information related to the job description, the benefits, the salary, the job type, and the location of the office could be accessed at governmentjobs.com.
The applications will close at 4:30 p.m. on the date indicated, unless otherwise specified in the post.
The applicants who are interested can apply online through our secure website for job possibilities, which is governmentjobs.com. Returning users can also use the website to verify the condition of applications already filed.
Please contact Ramsey County Human Resources at (651) 266-2700 or contacthr@ramseycounty.us if you have questions or have problems accessing online job descriptions. You can also contact the HR recruiter who is on a job with queries about that particular position or recruitment process.
Thank you for joining the Ramsey County Team!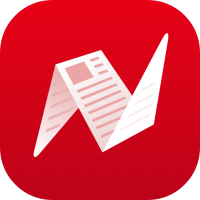 This is original content from NewsBreak's Creator Program. Join today to publish and share your own content.