MINNESOTA, MN - The Child Care Assistance Program assists about 15,000 families and 30,000 children in Minnesota.
Changes to Child Care Assistance Program, or CCAP, during the 2021 legislative session include temporary modifications to the Basic Sliding Fee (BSF) priorities, including changes to the maximum rates for legal nonlicensed (LNL) providers, modifications to the BSF program's allocation formula, and additional funding was allocated to the BSF waiting list.
After the modification, there are a few improvements from CCAP including modifications to the law that have no bearing on policy implementation, reducing the number of retroactive authorizations and payments.
Increased maximum rates and registration costs, modifications to the BSF child care program, retroactive authorization policy changes, overpayment policy changes, and program unification policy changes are all examples of program improvements.
Minnesota will be able to meet federal criteria under the 2014 reauthorization of the Child Care and Development Block Grant thanks to the maximum rate changes.
From July 1, 2021, until May 31, 2024, the priorities for the BSF waiting list are non-MFIP families that do not have a high school diploma or high school equivalency certification are given first priority. This comprises minor parents' child care needs, parents under 21 years of age's child care needs, and other parents' child care needs within this priority group.
Families with at least one veteran parent are given second priority. Other eligible families who do not fit the criteria for the other priorities are given third priority. This is the group of families who used to be the last to be served.
Families who are eligible for the Portability Pool are the fourth priority. Families who are qualified for a Transition Year Extension are given fifth priority.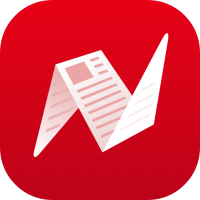 This is original content from NewsBreak's Creator Program. Join today to publish and share your own content.