MINNESOTA, MN - There are several steps you have to go through before you go further to achieve goals in your career. Some certain skill and experience its one of the main factor you have to notice before your go far. Here are important things you have to prepare and remember to achieve your goals and careers.
Consider your options, think about your interest. List the things that are most important to you and things that you enjoy. When you think about the future, contemplate about the type of individual that you want to be, the kind of path you imagine, and how to get there. You can set personal, academic, and career objectives by considering what you would like to be in ten years. Highlight your goals, strengths, and values. Setting goals for yourself will be easier if you know what you value and what your strengths are. A goal is something that you fight for. It offers you to see where you're headed and motivates you to work hard to get there.
Set your priorities, differentiate between the things that you enjoy doing and those that you value. Start with making a list of five things that are important to you it can help you to find your goals. Setting goals allows you to visualize who you want to be, what you want to do, and what you want to own. You need to be persistent with the things you have decided and try your best to increase your opportunities, gain skills and, experience, even without a career plan or ideal grades.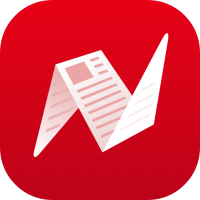 This is original content from NewsBreak's Creator Program. Join today to publish and share your own content.