MINNEAPOLIS-ST.PAUL, MN — If you are a big fan of cheese, you don't have to go all the way to Wisconsin. Southern Minnesota has plenty of spots to explore.
Let us begin our journey. A 15-minutes driving journey to Nerstrand from Northfield and Faribault will lead you to Shepherd's way farms. A post-wildfire reconstructed farm owned by the Read family, who often hosts various events and classes.
Their balanced mixture of creaminess and distinctive cheese had brought them to earn $60,000 and managed to build even more branches.
Next is the Prairie Hollow Farm. This place not only produces meat, dairy, and wheat product. They also offer tours for $25, where you can explore the farm while tasting some samples. Also, a special rate available if you consider taking this tour with beloved family and friends!
Cheese-tour activities will not be complete without exploring one of the oldest commercial manufacturers of blue cheese in the United States, Caves of Faribault.
This place will educate visitors about the old effective way of climate refrigerated control to produce beer and cheese since 1850. Tasting bold blue, gouda and Swiss cheese from this legendary factory will be another experience to add up during your visit this southern Minnesota.
Among all these destinations, big fans of European-style cheeses have Alemar Cheese as an option to entertain those who prefer the earthy flavor of Camembert-style cheese. Don't worry if you like it so much — it happens to the best of us, but give it some time, and it'll grow on you. You can find Alemar's products in various cheese shops all around the country.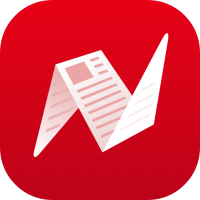 This is original content from NewsBreak's Creator Program. Join today to publish and share your own content.