ST. PAUL, MN — You don't want to miss the St. Paul Parks and Recreation Amazing Race 2021. All events will be held at Hidden Falls Regional Park this year.
On the event day (Friday, July 16), your child will be bussed from their local recreation center and will return on the same bus at the end of the day. They will compete in a team with other youth from your local recreation center to complete challenges and solve clues, with the goal of being the first to finish.
There will be activities both before and after the race, as well as a celebration and award ceremony once the race is completed. There will be lunch and dinner provided. Please ensure that your child is dressed appropriately for the weather and is wearing tennis shoes. The activities will run from noon to 6 p.m.
It is also advised that your child bring a water bottle. Please keep in mind that start and end times may vary slightly depending on the schedule of transportation to and from your local rec center.
If your local rec center is unable to fill a team, your child may be advised to try out for another team.
Please also note that:
• The activity is free
• Participant must be not younger than seven and not older than 14
• This is a mixed-gender activity
Register your kids for this event by going to: https://apm.activecommunities.com/saintpaul/Activity Search/2021-amazing-race-into-the-wild-arlington-hills/66988.
Saint Paul Parks and Recreation
25 West 4th Street
Suite 400
Saint Paul, MN 55102
Tel. 651.266.6400
Email: ParksCustomerService@ci.stpaul.mn.us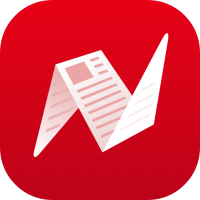 This is original content from NewsBreak's Creator Program. Join today to publish and share your own content.