Element5 Digital/Unsplash
MINNEAPOLIS, MN — On May 19, Paul Pribbenow President of the Augsburg University gave a speech at the Midway Area Chamber of Commerce Leadership Summit. In his speech he mentioned three leadership lessons. In addition to his lessons, he also shared the process of how Augsburg grew.
President Pribbenow shared with the audience at the summit that Augsburg has grown in terms of diversity and overall number and its community engagement. In line with that, Augsburg University has again welcomed its most diverse classes in this 2021 fall.
Back in the fall of 2019, Augsburg accepted 636 first-year students, which is the largest entering class. The first-year enrollment in 2019 represented more diversity than the years before. There was sixty five percent of new students identified as BIPOC as compared in 2008 which was only eighteen percent.
Meanwhile, in 2020, Augsburg University had its second-largest entering class and it is on track to enroll one of its largest classes again this fall. It is predicted that in 2021, the first-year entering class will be the same size as the previous two years.
In "Diverse, record breaking classes at Augsburg," published in The Monitor, Pribbenow explained that the reason for the growth in diversity is through ten years of partnerships as well as having a trusting relationship with high schools.
During the pandemic like most schools, Augsburg University was impacted and there won't be any changes for the fall enrollment. This was mentioned by Robert Gould the Director of Enrollment in an interview at https://www.kare11.com/article/news/local/u-of-mn-sees-boost-in-enrollment-for-upcoming-school-year/89-f5f4ae23-14d3-442c-a980-3f3071e6e547.
For more information regarding Augsburg University admissions, please visit https://www.augsburg.edu/.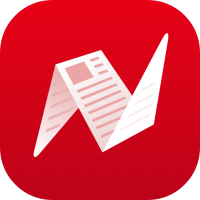 This is original content from NewsBreak's Creator Program. Join today to publish and share your own content.