Element5 Digital/Unsplash
MINNEAPOLIS, MN — Mariah Maunu received Fulbright Scholarship to teach Health and Psychology in Spain. Maunu secured Fulbright's English Teaching Assistant, or ETA, award for a commitment to teaching English-speaking health and psychology classes.
The UNW graduate will spend almost a year, from September 2021 until June 2022, teaching at Universidad Camilo Jose Cela in Madrid. She will also share knowledge and build networks to support communities in the United States and Spain.
Maunu shared her plans after finishing the Fulbright Scholarship. "My plan is to go to medical school after my time in Spain, and I have an interest in global health. I want to learn how systems of health outside of the U.S. work—how we can learn from them, and I want to increase awareness of public health. That will be part of my project while overseas," she said.
Maunu first took Psychology as a major to follow her plan to be a Physician Assistant. However, she realized that she also had interests in biology and Spanish. She decided to join Interdisciplinary Studies major to pursue her passion in all three areas of study.
She also expressed her interest in the "Stop the Bleed" campaign. The campaign aims to raise awareness and teach people how to treat bleeding and save lives. She plans to obtain certificates and join the training during her work in Spain.
"I'd like to open my own free clinic or federally-funded clinic to reach the people who get left behind by the system. I can use my time abroad to learn about what healthcare looks like in Spain—both the pros and cons," she added.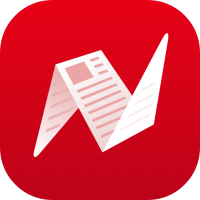 This is original content from NewsBreak's Creator Program. Join today to publish and share your own content.