MINNEAPOLIS, MN — Looking to get some sweat in the gym could be the best choice to work on your body.
Minneapolis offers many different kinds of gyms you can choose according to your choice of workout. Here are some of the best gyms you can find in the town:
1. CrossFit Minneapolis
Location: 1313 Chestnut Ave Ste 110 Minneapolis, MN 55403
If you are looking for a CrossFit workout, this is the best place you can find, with coaches to help and share their skills.
"Best CrossFit experience to date. State-of-the-art facility for all levels. I joined for 30 days in between a military move. The staff was extremely flexible and seamlessly started and stopped my membership as needed! Adrianne is a master of her craft! She provided one-one coaching and shared skills and tricks that greatly helped to improve form and build strength for a CFer who can't do all the moves! Thanks, CF MPLS! I'll be back" – JoEllen on Yelp.
Operation hours: Monday-Friday 6 a.m. – 8 p.m., Saturday 9 a.m. – 12.30 p.m., and Sunday 3.30 a.m. – 5.30 p.m.
2. Solidcore MSP
Location: 1653 Park Pl Blvd St. Louis Park, MN 55416
If you are looking to strengthen yourself with Pilates workout and full-body resistance training, this is the place for you. See class schedule and book here, https://www.solidcore.co/minnesota/st-louis-park/.
"Absolutely loved the all-body class on Wednesday nights! Lagree is an intense workout, and even though everyone in my class of 10 looked really fit, we were definitely all getting a sweat in. Every part of my body was SHAKING at one point of the 50-minute class If it's your first class, let the instructor know (Courtney was amazing!) and they will give you the rundown on the carriage and guide you through the class of veterans. You will be sore, but it's definitely a soreness that you get addicted to!" – Stephanie on Yelp.
3. The Firm
Location: 1010 2nd Ave N Minneapolis, MN 55405 Near North
If you are not sure of what workout to choose, The Firm has it all. Join and see all the workout classes they offer and get your body working.
"Still belong here after about 10 years. I enjoy the cycle classes and they do fill up on Saturday morning....but they have a great app that you can reserve your bike ahead of time. I haven't taken yoga in a while but those are very popular as well." – Shawn on Yelp.
Operation hours: Monday-Thursday 5.30 a.m. – 9 p.m., Friday 5.30 a.m. – 8 p.m., Saturday 7 a.m. – 6 p.m., and Sunday 8 a.m. – 1 p.m.
4. Solcana Fitness
Location: 1915 E 22nd St Minneapolis, MN 55404
A queer-friendly, social justice, and feminist gym for all, Solcana Fitness will help tap into your inner athlete and offer high-quality fitness with a supportive environment.
"This review is based on my experience with Solcana both before, during, and after the state-wide COVID shutdown. Solcana is one of the businesses in Minneapolis that is truly taking it seriously. I've been a member of Solcana for nearly a year, and before COVID, the gym itself operated much like many CrossFit gyms, with lots of classes, good equipment, and a friendly atmosphere. There has always been a strong focus here on equity and equality (at least as long as we have been members), and that's one of the main reasons why we chose to join. That focus has only become stronger over the past year" – Brian on Yelp.
Operation hours: Monday-Tuesday and Thursday 5.30 a.m. – 7.30 a.m., Wednesday 5.30 a.m. – 8.30 a.m., Friday 5.30 a.m. – 6.30 a.m., Saturday 8 a.m. – 2 p.m., and Sunday 10 a.m. – 1 p.m.
5. True Grit Society
Location: 2800 Lyndale Ave S Minneapolis, MN 55408
True Grit offers different kinds of training and fitness routines to train and challenge your body and mind.
"I have been coming here for over a year and I love it here. Amazing space, amazing owners, amazing trainers, and classes. It's truly a community gym. Everyone is very welcoming. 10/10 would recommend" – Anjola on Yelp
Operation hours: Monday-Friday 5.30 a.m. – 8 p.m. and Saturday-Sunday 7 a.m. – 1 p.m.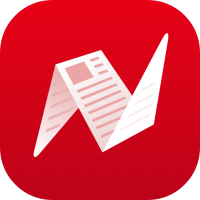 This is original content from NewsBreak's Creator Program. Join today to publish and share your own content.