ST. PAUL, MN — Allison Waukau initiated the Native American liaison position at Hennepin County Library in June 2018, and the role was to be grant-funded for 18 months.
The position was recently made permanent, mainly due to her continuous efforts to help the library's Native community.
Waukau, for example, developed a Native Employee Resource Group for library and county staff, assisting isolated colleagues and assisting with recruiting and retention. She also formed the library's first Native Advisory Council, one of the first of its kind in the country.
The council, made up of Native adults, youth, and elders, provides leadership and insight into Native American history, customs, values, and culture.
Waukau is Navajo and Menominee. Hennepin County is home to people from a variety of tribes, even though HCL is located on Dakota land. "Coming from two different tribes helps me really connect to everyone," she explains.
Waukau's first focus was on bringing library materials to the community. "I didn't necessarily think that it was time to encourage my community to come into the library," says Waukau. Early on, she says, "A librarian told me that she didn't think she had any Natives that come into her library. I said, 'I can assure you that you do'."
She claims that she has assisted her colleagues to "feel comfortable with including Native authors and Native programming" over time.
It was sometimes as simple as introducing herself and her work. It sometimes involved recommending new rules to help Native consumers gain access to services and planning Native culture-themed programs, such as literacy exercises for the Minneapolis American Indian Center Family Fun Night.
During the pandemic, she created culturally responsive Facebook storytimes that include Dakota language. The Native Women and Friends book club Waukau supports has gone virtual, making participation easier for elders and former Hennepin County residents who returned to live on reservations after spending time in Hennepin County.
Waukau's effort also implies confronting the library's anti-Native past. T.B. Walker, a millionaire who "pillaged the reservations for their lumber", she claims, devised the system. This isn't commonly known.
"People are shocked when they learn," adds Waukau — but it's a living legacy, with a branch named for Walker in the system.
According to her nominators, "Hennepin County Library went from being a distant neighbor to an integral and trusted part of the Native community" under Waukau's leadership.
"I feel very privileged to have this position and support my community in this way," Waukau says, "even though it is hard sometimes. Sometimes things move a little bit slow, but I do see change."
She is working on a land acknowledgement and making sure that it includes reparative actions and not just words.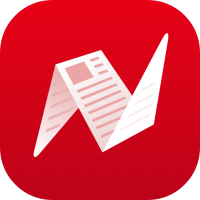 This is original content from NewsBreak's Creator Program. Join today to publish and share your own content.