Human Resources Director openings/content.govdelivery.com
MINNEAPOLIS-ST. PAUL, MN — The Minnesota Department of Veterans Affairs or MDVA is looking for Human Resources directors.
Chief of Staff, Mike McElhiney, stated that MDVA's core value is about people helping people. The workers are dedicated to assisting Veterans, recognizing their service, and guaranteeing that they and their families receive the benefits to which they are entitled.
MDVA requires good people to work with them. And their Human Resources department makes it easier to find people, interview them, recruit them, and onboard them. Providing the agency with top talent is a vital function.
As the agency keeps growing, MDVA has two roles available: Human Resource Director 4 and 2.
Human Resource Director 4 will oversee their entire Human Resource staff, which delivers a wide range of services to their 1,500 workers.
Human Resources Director 2 will be in charge of the Human Resource department at their planned Veterans Homes in Bemidji, Montevideo and Preston.
Both positions will get to enjoy a generous benefits package as a State of Minnesota employee.
A career with the Minnesota Department of Veterans Affairs guarantees a range of opportunities that directly serve Veterans as well as many others who help their wonderful team behind the scenes.
This department is a Veteran-friendly employer with an Equal Employment Opportunity policy. They hire non-Veterans as well as veterans. They have an affirmative action plan in place, and their Diversity, Equity, and Inclusion Office work hard to ensure that all of their Veterans and employees feel welcome.
Please visit https://content.govdelivery.com/accounts/MNDVA/bulletins/2e421d9 to find out more about the position.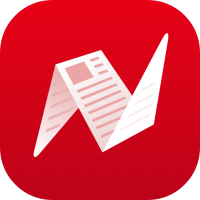 This is original content from NewsBreak's Creator Program. Join today to publish and share your own content.