Ibraheem Khalifa/media.heartlandtv.com
MINNEAPOLIS, MN — The Bureau of Criminal Apprehension or BCA of Minnesota Department of Public Safety has identified parties involved in officer-involved shooting incidents on June 12 in Rushford.
The Rushford police officer Darin Daveau discharged his weapon during the incident. The officer has been in law enforcement for eight years and is currently on standard administrative leave.
Ibraheem Farah Hamza Khalifa, 35, of Rushford, was at the scene and is taken into custody. He was being held at Olmsted County Adult Detention Center and is currently facing felony charges for violations of a restraining order.
Before he was arrested, Khalifa led police on a chase before stopping near a rural airport. He later pulled out a rifle and set his car on fire. He was charged with additional felonies for his conduct.
The crime scene personnel recovered a rifle at the crime scene. Neither the officer nor the subject was struck by gunfire. The dashcam video of the squad was capturing portions of the incident. Fillmore County Sherriff's office provided information on the incident on June 12.
After that, the Fillmore County Attorney filed charges against Mr. Khalifa on June 15 in Fillmore County Court District.
The BCA investigation of the use of force is ongoing. Once its investigation is complete, the BCA will turn its findings over without recommendation to the Fillmore County Attorney's Office for review.
The incident occurred Saturday evening. Investigators recovered a rifle from the scene, and part of the incident was captured on a squad car dashboard camera.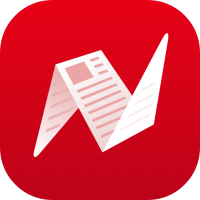 This is original content from NewsBreak's Creator Program. Join today to publish and share your own content.