MINNEAPOLIS, MN — There will be an upcoming beach water inspection at Weaver Lake Beach on Wednesday, June 23, at 11 AM, and the media is welcome to observe.
Hennepin County Public Health tests and examines the water at local public swimming beaches at least once a week during the summer, between Memorial Day and Labor Day. Beach water inspections serve to make beaches safe for swimming and leisure by preventing the spread of waterborne infections. The county has the authority to shut down the beaches that have been contaminated.
Residents can view an interactive beach map that shows the current water conditions at nearby public swimming beaches, including if they're toxic and prohibited. It includes beaches that are supervised by other authorities, such as local governments or regional park officials. To view the map, visit https://www.hennepin.us/beaches.
The county also has an interactive cooling options map that shows places where you can cool down and prevent overheating. Visit https://www.hennepin.us/cool to view this map.
It is crucial to practice healthy swimming habits to keep the beaches clean and safe for everyone. Swimming in public pools or lakes, sharing baths with others, and preparing food for others are all things to avoid if you have a diarrheal sickness or other contagious diseases.
In order to promote safety, Hennepin County Public Health collaborates with the Hennepin County Sheriff's Office, the Minnesota Department of Health, the Lake Minnetonka Conservation District, and other authorities.
You can view Hennepin County Sherriff's office water safety tips here: https://www.hennepinsheriff.org/community-involvement/safety-information/safety-tips.
Residents are also advised to read the following resource to prevent recreational water illness: https://www.health.state.mn.us/diseases/waterborne/prevention/recreational.html.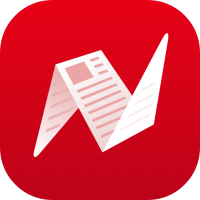 This is original content from NewsBreak's Creator Program. Join today to publish and share your own content.