ST. PAUL, MN — Back in 2015, ENGIE Distributed Solar launched a program to improve ecosystem service benefits from ground cover under and around its solar arrays on arable soils.
Currently, the company has installed over 100 MW of pollinator-friendly solar projects spanning over 600 acres across a half-dozen states.
According to a 2017 webinar with the National Renewable Energy Lab, ENGIE cites economics as a critical factor in their decision to use native vegetation, which has resulted in lower overall maintenance costs, improved stormwater infiltration and reduced soil erosion at its installations.
The company is collaborating with NREL on two separate studies:
InSPIRE: Evaluation of the performance of various seed mixes on solar sites to better quantify the economic and environmental impacts of its projects.
PV-SMaRT: Creating solar-specific hydrological models that demonstrate how deep-rooted ground cover manages stormwater.
The Ramsey County Planning Commission nearly rejected a 5 MW ENGIE project in Minnesota after neighbors objected. Expert testimony about the benefits of pollinator-friendly groundcover, including positive ecological impacts and job opportunities for local seeders and apiarists, persuaded two officials to change their votes, securing the project's passage in a 5-2 decision.
The plans and expert testimony on the ground cover prompted one commissioner to say that ENGIE had come to request a permit for a solar project and that it "feels like we're getting a free park out of it".
ENGIE's pollinator-friendly projects have also benefited local beekeepers. In Minnesota, the company collaborates with Bare Honey to manage apiaries located safely outside the fences of pollinator-friendly solar projects. In Hinesburg, Vermont, the company hired Bee the Change to plant vegetation and install a beehive at its 1.67 MW Magee Hill solar farm.
Bee the Change now sells honey and beeswax harvested from Magee Hill and other solar sites in the state, as well as milkweed fluff harvested for use as insulation in neckwarmers.
Pollinator abundance has increased at the solar sites where Bee the Change works. During an initial 15-minute survey, company founder Mike Kiernan recorded anywhere from 6 to 37 different pollinators at each location. Three years after planting pollinator-friendly plants on the lands, those numbers have risen to the mid-200s.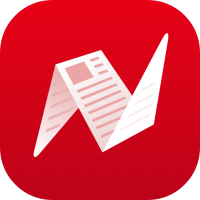 This is original content from NewsBreak's Creator Program. Join today to publish and share your own content.