MINNEAPOLIS, MN — Researchers have revealed that environments can increase or reduce stress and impacted the body in a positive way. From seeing, hearing and experiencing nature, not only will it improve mood, it can also help the nervous, endocrine and immune systems.
The stress from an unpleasant environment can cause humans to feel anxious, sad or helpless. This condition elevates blood pressure, heart rate, and muscle tension and suppresses the immune system.
Regardless of age or culture, humans usually find nature pleasing. In a study cited in the Book of Healings, researchers found that more than two-thirds of people choose a natural setting to escape.
When in nature, it could reduce anger, fear, and stress and increase pleasant feelings. Not only does being in nature help you feel better emotionally, but it also contributes to physical wellbeing.
In addition, nature helps humans to cope with pain better, for natural scenes can distract people from pain and discomforts.
An experiment was demonstrated in patients who underwent gallbladder surgery. Half of these patients had a view of trees and the other half a view of a wall. According to Robert Ulrich, the patients with a view of the trees tolerated pain better, experienced fewer negative effects and spent less time in hospital.
Another current research is the impact of nature on general wellbeing. In one study, 95% of those being interviewed said that their mood became better after spending time outside, helping them shift from being depressed, stressed and anxious, to more calm and balanced.
In field studies conducted by Kuo and Coley at the Human-Environment Research Lab, time spent in nature connects humans to a larger world. It shows in a study involving residents in Chicago public housing.
Those who had trees and green space around the building were reported to know more people around them, have stronger feelings of unity with their neighbors and more concerned in helping each other. In addition to the research, street crime was reduced, lower levels of violence and aggression between domestic partners and a better capacity to cope with life's demands.
When participants view nature scenes, their part of the brain is associated with love and empathy. But when they view urban scenes, they associate it with fear and anxiety.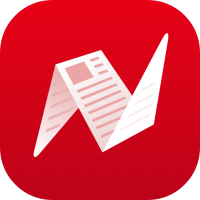 This is original content from NewsBreak's Creator Program. Join today to publish and share your own content.