MINNEAPOLIS, MN — Extreme hot temperatures are still looming this summer. Minneapolis City wants to remind everyone how to handle the heat. According to the Centers for Disease Control and Prevention (CDC), heat-related illnesses, like heat exhaustion or heat stroke, happen when the body is not able to properly cool itself.
Seniors, small children, people with physical disabilities, and pets are the most vulnerable to heat-related illness, but everyone should take steps to stay safe in extreme heat.
Tips for preventing heat-related illness are as follows:
Drinking fluids regularly should always be on top of your list for it helps your body cool itself. Don't wait until you're thirsty to drink. Avoid drinking liquids with caffeine, alcohol, or large amounts of sugar. Those drinks could cause your body to lose even more fluid. Do not forget to remind anyone you are responsible for, to drink more water.
Never leave any person or animals in a parked vehicle
Please always take your pet, especially during this summer, with you, even you only leave for a moment.
Wear lightweight, loose-fitted clothing
The natural way our body to lower the excessive temperature is by sweating. Wearing lightweight, water-absorbent material clothes such as cotton will help your body cool down, therefore overheating could be avoided.
Check on your neighbors who may be at risk.
Visit seniors and other vulnerable neighbors at least twice a day and look closely for signs of heat exhaustion or heat stroke. If you or your neighbors are not vaccinated for COVID-19, you can call, text, video, or meet them and keep a 6-feet distance. Seek medical advice immediately if you notice nausea, weakness, disorientation, rapid pulse, and dry skin on your neighbors.
Take an air conditioning break.
Air conditioning is your best defense against heat-related illness. If your house does not have an air conditioner, people can reduce their risk for heat-related illness by spending time in public facilities that are air-conditioned and using air conditioning in vehicles. A portable battery-powered fan or a hand fan could be an alternative as well.
Make sure to protect your pets
The temperature inside a car can change drastically in a matter of minutes. It doesn't have to be that hot outside for the temperature inside a vehicle to become dangerous to animals left inside—even with windows slightly open. Animals left in vehicles can suffer from heatstroke and irreparable organ and brain damage.
If you see an animal outside or in a car exhibiting signs of heat stress, contact Minneapolis Animal Care & Control (MACC) immediately—in Minneapolis, call 311 (612-673-3000). If you believe the situation to be life-threatening, please call 911.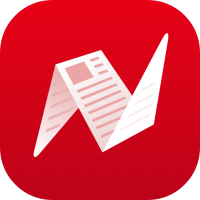 This is original content from NewsBreak's Creator Program. Join today to publish and share your own content.