Reagan Madill/health.state.mn.us
MINNEAPOLIS, MN — Major tick bites in Minnesota can cause tick-borne diseases and the prevention needs to be done diligently.
June has been the highest risk month for tick bites because ticks can be active any time when the temperature is above freezing. So, in order to prevent those tick bites while you're outdoor the house (like in the woods or yard), here are some things you could do :
1. Have an EPA-registered repellent and spray it through your outfit. Don't forget to cover exposed skin with long sleeves and shoes if possible. Also, wearing a light-colored outfit could help you spot the ticks easier.
2. Tidy up your yard regularly. Ticks are often found in woody areas, so mown your lawn, remove leaves and brush, create a border with mulch or rock between your yard and woods.
If you want to have playgrounds, picnic tables, or fire pits, have it far enough from the woods. You can also buy pesticide sprays and tick tubes at your local garden store.
3. Take your pet for a tick control at the vet. Ask the vet to give tick preventative so that the ticks won't come inside your house through your pet.
4. Put your worn clothes and gear on a dryer for 10 minutes to kill the ticks in a very high heat.
5. Always check thoroughly after every outside activity to make sure there is no tick left on your body. Don't forget to shower to wash the dirt away and frequently check for ticks all day.
Make sure you do all the preventive actions and don't let those tick bites cause you pain and diseases this summer holiday. Stay safe!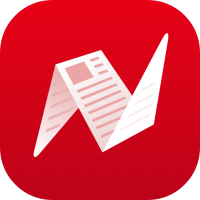 This is original content from NewsBreak's Creator Program. Join today to publish and share your own content.