Minnesota Department of Employment and Economic Development
MINNEAPOLIS, MN — In June 2021, Minnesota Department of Employment and Economic Development explains about the statistic of Southeast Minnesota's economy in recovering after the hit of pandemic.
Tight labor market has been going on between Health Care & Social Assistance and Manufacturing industries. It is quite hard for employers to find workers for any reason.
As we all know, Southeast Minnesota has been the powerhouse for health care because of the Mayo Clinic in Rochester and other Mayo locations across the region. The domination of health care in a region can be seen through one data point called Location Quotient (LQ). It is a ratio focusing to compare a certain job or industry to a reference category, in this case the reference is the state as a whole.
Through the statistic, Southeast has 2.0 point in Healthcare Practitioners & Technical jobs. It is higher than other planning region in the state. However, the Healthcare Support occupations' LQ is tied as the third highest of all the regions in the state. Either way, health care in Southeast is still highly concentrated compared to the state as a whole.
One-fifth of total employments in the region are on health care. There are employments in Healthcare Practitioners & Technical occupations, like Surgeons, Doctors, Nurses, Therapists and Medical Technicians. They also have Healthcare Support, including Nursing Assistants and Home Health & Personal Care Aides, also Medical & Health Services Managers.
Among the others, Healthcare Practitioners & Technical has the biggest employment. It has 14.3% of the total regional employment. However, it doesn't include by Life Science jobs, like Biochemists, Microbiologists and Medical Scientists; or Community & Social Service, like Mental Health Counselors, Social Workers, Social & Human Service Assistants and Rehabilitation Counselors.
Based on labor force statistic, Southeast has a shortage of labor force in the second quarter of 2019, which was before the pandemic. It only got six job seekers for every 10 job openings. The ratio increased in the second quarter of 2020 to 2.3-to-1 due to pandemic. It then later dropped again to 1.1-to-1 in the 4th quarter of 2020. This caused employers a hard time to fill their open position.
Over the decades, the number of new labor force in Southeast Minnesota has decreased significantly. Between 1990 and 2000, an average of 3,365 additional workers were added each year. During the following decade, that number had reduced to 1,595 new workers per year, indicating that the labor force was still growing but that finding new workers for new jobs was becoming more difficult.
Between 2020 and 2030, the region is expected to lose almost 6,000 labor force workers, a loss of 2.2 percent, due to demographic shifts and aging workers. The highest drop is expected among those aged 55 to 64, with a drop of nearly 12,500 people, or 23.7 percent. The youngest age group, as well as those between the ages of 45 and 54, are expected to suffer additional, lower losses.
As the workers age, there will be an increase in the number of people aged 65 and older. However, gains in younger employees between the ages of 20 and 44 are expected, but not enough to offset the massive loss among those aged 55 to 64.
The pandemic had a large effect on the region's job statistics, with almost 22,100 jobs lost between the first and second quarters of 2020, and 9.1% decline. While the region gained jobs in the following two quarters, with a rise over 11,500 jobs from the second to the third quarter and roughly 2,900 jobs from the third to the fourth quarter, the region lost just over 7,700 jobs overall from January to December. In comparison, the region added jobs in each quarters of 2019.
16 out of 20 industry sectors in the region lost jobs between the first and second quarters of 2020, with major losses in Accommodation & Food Services (-7,093 jobs), Health Care & Social Assistance (-4,068 jobs), and Manufacturing, Retail Trade and Educational Services (each losing over 2,200 jobs).
From the second to the third quarter, 16 out of 20 industry sectors created more jobs, with significant gains in Accommodation & Food Services (+4,205 jobs) and Retail Trade (+2,090 jobs). However, between the third and fourth quarters, half of the industry sectors lost jobs again.
Overall, 13 of the 20 sectors lost jobs during all quarters of 2020, with Accommodation & Food Services having the biggest overall losses (-3,918 jobs). Manufacturing (-1,968 jobs), Educational Services (-1,695 jobs) and Health Care & Social Assistance (-1,695 jobs) are the three industries with the most job losses (-1,523 jobs). The only industry sector that did not lose jobs throughout the year was Agriculture, Forestry, Fishing, and Hunting.
As of the second quarter of 2020, there were slightly more women than men working in Southeast Minnesota, with 52% versus 44%, respectively. This is the biggest percentage of female workers among the state's six planning regions, and it's 1.8% higher than the overall number of 50.2%. This reflects the region's greater employment levels in Health Care & Social Assistance, as female-dominated industry. Nearly 3/4 of the region's health-care workers was female in the second quarter.
Despite contributing for a bigger proportion of the workforce, women earn $2.27 less per hour than men across all industries, which is 9.6% difference. This is the second largest salary gap in the last ten years. Additionally, women work 393 hours in the second quarter of 2020 compared to 480 hours for men, further increasing the salary difference that already exists—lower hourly salaries and fewer hours means less money.
Because the population of the region is aging, there have been notable shifts in the workforce's age composition. The share of workers aged 45 to 54 has decreased significantly, from 23.1% to 18.8% in 2020, with further drops among those aged 24 and under. In contrast, those aged 25 to 44, known as the "prime working years," saw a rise, climbing from 40.1 % to 41.5% in 2020. Furthermore, as workers grew older, the two oldest age groups saw large increases in their numbers.
The workforce in Southeast Minnesota is mostly non-diverse, but it is becoming more diverse over time. Based on the statistic, white workers made up 94.2% workforce in 2010, while the remaining racial categories had significantly lower representation. In 2020, just ten years later, the percentage of white workers had fallen to 90.6%, while all other groups had increased. Moreover, the percentage of workers who identify as Hispanic or Latino has risen from 3.7% to 5.5% in 2020.
Southeast Minnesota's labor market landscape, which is known for its strong health-care sector, has done different changes over the years, that some have been helpful while the others could provide issues. Short-term changes were created by COVID-19, with an unusual number of jobs lost in a short period of time, followed by a gradual job recovery.
In the coming years, the region's work force will be declining, and labor force estimations show that this number will grow in the following years.
Furthermore, long-term demographic transitions, such as age, race, and ethnicity shifts, are leading in an older and more racially diverse regional workforce.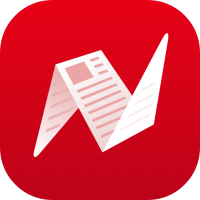 This is original content from NewsBreak's Creator Program. Join today to publish and share your own content.