MINNEAPOLIS-ST.PAUL, MN — The distribution of vaccines has gradually returned the regional economy to normal, increasing the job vacancy number in Northwest Minnesota.
However, the labor market is currently not providing to the vacancy. DEED's Job Vacancy Survey from the fourth quarter of 2020 showed a high number of job openings in the area. It gives a ratio of nearly 1:1 jobseeker to job vacancy, which means the number has gone back to normal— just as in the pre-pandemic times.
The number is even better than what we saw during the Great Recession in 2009 when there was over 4.5 jobseeker for every vacancy. It took the region around three years for the ratio to stabilize, and the unemployed number decreased. In contrast, there are many jobs available in the area right now, even higher than before the pandemic.
As we come out from the pandemic recession, the high levels of demand of workers are found in these industries:
Retail Trade – 3,086 vacancies, 32% part-time, $12.89 median wage offer
Health Care & Social Assistance – 2,847 vacancies, 53% part-time, $15.66 median wage offer
Accommodation & Food Services – 1,382 vacancies, 42% part-time, $11.94 median wage offer
Manufacturing – 1,188 vacancies, 8% part-time, $15.06 median wage offer
Educational Services – 925 vacancies, 79% part-time, $15.55 median wage offer
Together, these five industries account for nearly 85% of all the vacancies opened in the region. Many of these industries offer part-time work except for the manufacturing industry.
The majority of the vacancy offers a minimum wage at or below $15 per hour. Around 58% of the jobs provide health insurance benefits, and 75% of them come from the Retail Trade— which can be seen as a benefit offer from the employers as a way to attract workers.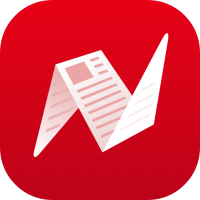 This is original content from NewsBreak's Creator Program. Join today to publish and share your own content.