MINNEAPOLIS-ST. PAUL, MN — The labor force is in tight number in Central Minnesota, with a ratio of nearly 1:1 of job vacancy to job seeker.
In the fourth quarter of 2020, Central Minnesota had more than 14,000 job openings, roughly the same as the pre-pandemic number. However, the labor force is declining instead of growing.
Though Unemployment Insurance (UI) recipients in April 2021 is roughly double compared to the years before 2020, the number of unemployed workers actively seeking work has remained constant. Employers have been looking for workers as the economy is crawling out of a recession, but the result is not what they expected.
Central Minnesota had fewer workers coming into 2021 than in early 2020, but the number has been growing slowly for decades— roughly only around 0.8% annually from 2005 to 2020.
The national indicators showed that women and older workers are most likely to exit from the labor force, leaving the numbers low. Some of the reasons are the increased health risks at work, reaching retirement eligibility, and a strong stock market. With more than 18,000 workers their 65 or older, any loss to retirement will be noticeable.
Meanwhile, more women choose to stay at home due to the pandemic, forcing people to work from home and children learning from a distance. This may also be the reason behind the decrease in child daycare services employment because families are taking care of their children at home, reducing out-of-house activities.
Though many things shifted throughout the pandemic, some industries in Central Minnesota still have high location quotients in furniture manufacturing, aquaculture, transportation equipment manufacturing, agriculture & forestry, and beverage & tobacco.
The pandemic might be rocking the economy, but Central Minnesota is rebounding from it, and all industries are getting ready to settle for the work industry post-pandemic.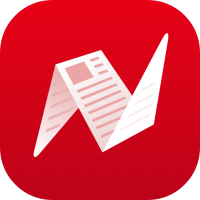 This is original content from NewsBreak's Creator Program. Join today to publish and share your own content.