MINNEAPOLIS, MN — The Minneapolis Public Works Department is reconstructing 2.24 miles of Grand Avenue South between Lake Street and 48th Street West since this spring.
The street, built between 1953 and 1958, is rated "fair" according to the City's Pavement Condition Index (PCI) rating scale, as measured in 2017. These segments of Grand Ave S have a pavement surface that is beyond its expected useful life.
This project provides an opportunity to incorporate ADA-compliant curb ramps, add boulevards with trees, and address sidewalk obstructions. This corridor serves an estimated 330 people walking, 80 people biking, and between 1,100 and 2,100 people driving per day.
This project started on 15 April 2021, and the estimated completion date will be on 15 November 2022.
The goals of this project are as follows:
Improve the street condition
Make safety improvements that reduce crashes
Improve public transit connections and access for all users
Explore enhancements to greening and stormwater facilities
To gather feedback from residents living and working in the area, officials have conducted an online survey.
Results of the online survey showed that 29% of respondents voiced the need to mark crosswalks and curb bump-outs. They also mentioned poor visibility for crossing, for instance, at 46th & Grand.
Furthermore, 44% of other respondents revealed that the pedestrian environment lacks enhancements, such as public art, benches, water fountain, and garbage cans. They also reported narrow or missing boulevard and lack of trees, inadequate drainage, for example, at 47th - 48th & Grand, and lack of bike parking.
For more details about the online survey results, please visit https://www.minneapolismn.gov/media/-www-content-assets/documents/Grand-Av-S-Online-Survey-Results-1.pdf.
To get an overview of the construction work, residents can join a weekly stakeholder meeting held every Tuesday at 9 a.m. via Microsoft Teams by clicking the link below:
https://teams.microsoft.com/l/meetup-join/19%3ameeting_YmIyMDJjNmQtZGZmMC00ZDE2LThjYjgtYzAwNzExMTEyZjRi%40thread.v2/0?context=%7b%22Tid%22%3a%220bfb3f5a-e8ea-4d54-b021-2b2f910c715f%22%2c%22Oid%22%3a%225f66433b-d559-49a4-ab4f-185373f4e096%22%7d
Participants also can make a call into the live event at +1 612-276-6670,,550704655# and Phone Conference ID is 550 704 655#.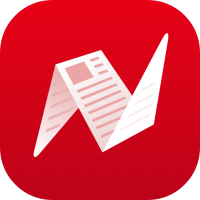 This is original content from NewsBreak's Creator Program. Join today to publish and share your own content.