Photo by Gary Lopater on Unsplash
In pre-Covid 'normal' times, there are so many things to see in and around Washington DC, that it's a little overwhelming.
In the current environment with Coronavirus cases limiting in person activities, the list of things to do is narrowed quite a bit. And while that's disappointing for many, this slowed down time period allows some easily overlooked attractions to get some overdue attention.
One of the most outstanding attractions that you probably haven't been to yet is the O Street Museum. Though it's been in existence for over 40 years, many locals have never heard of it, or never visited.
This 100+ room museum in a mansion is truly a one of a kind destination. Visitors wander through five interconnected townhouses filled with memorabilia from popular musicians, artists and other public figures. All items have been donated and are available for purchase.
It's a chance to get an up close look at Janis Joplin's guitar, Prince's leather jacket and the room Rosa Parks stayed in when visiting Washington DC during the 1980's and 90's.
But it's more than memorabilia. Tourists can scout out 70 secret doors hidden throughout the mansion. Open 7 days a week from 11 am to 5 pm offering themed self-guided tours like the Rosa Parks Treasure Hunt, Secret Door tour and the Hidden Gems Hunt.
Timed entry tickets are available for purchase online.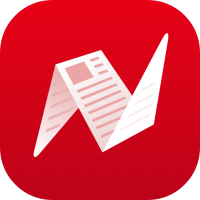 Celebrate Presidents' Day with a tour of George Washington's elegant Mt. Vernon mansion, estate and museum in Mt. Vernon, VA, just a short drive from DC. Much more than a house tour, this site features extensive museum style displays about Washington's life from childhood, through the revolutionary era and his 2 terms as President of the United States. .
Expect to spend a few hours as there's a lot to see here, between the indoor exhibits, the mansion and the rest of the property. The site is open 365 days a year but the mansion is closed for tours on February 15 and 22. Purchase tickets here.
Support local artisans and small business owners at the Park View Farmer's Market, open Sundays from 10 am to 2 pm.
This indoor market featuring local food and other vendors reopened on February 7th, with social distancing guidelines in place. Located at 3400 Georgia Ave NW, Washington DC. Admission is free.
Catch the sunset with a ride in a climate-controlled compartment on The Capital Wheel in National Harbor. Each cozy gondola seats up to 8 people.
Enjoy one of the best views in the DMV as you see the Washington Monument, the Masonic Temple and National Harbor from 180 feet in the air.
Monday - Thursday, 4:00 pm - 9:00 pm, Friday - Sunday, 12:00 pm to 9:00 pm. Check their Instagram page just to confirm they're open. During extreme cold and storms, their hours may change. Tickets are $15 for adults, $11.25 for children aged 12 and under, $13.50 for seniors and military.
Through February 28th, the Kennedy Center is featuring a free outdoor exhibit of work by artists with disabilities. The Unity Peace Forward exhibit includes contributions by 65 artists from 22 countries. There's also an evening video wall on Friday and Saturday evenings.
In challenging times like these, it's hard to rise above the swirling rumors and conspiracy theories and settle on clear understanding. Perhaps you'd like to talk things over with a truly elevated intellect? You can with a visit to the Albert Einstein memorial statue on the grounds of the National Academy of Sciences at 2101 Constitution Ave NW.
This larger than life 12 foot tall replica of Einstein in a seated position makes for some great photos. You can literally sit in his lap and share your confusion about current events.
While known for his scientific achievements, Einstein also recognized the importance of a spiritual perspective on life. He's attributed with saying "No problem can be solved from the same level of consciousness that created it."
While we're waiting for the Corona cloud to lift and let us resume normal activities, there are still a few things we can do for fun. Before we know it, warmer weather will be upon us and we'll indulge in socially-distanced forms of springtime fun.