Photo by Cathy Pham - Unsplash
I'll confess upfront - I'm a bit of a yoga nut.
I've seen such delightful benefits from it in my own life that I sometimes want to shout from the rooftops so that everyone will jump on board.
I think it's indisputable that some of the side effects of yoga practice - less reactivity, feeling more centered and calm, more confident, more accepting of yourself despite your imperfections - end up having a tremendous impact on personal relationships.
You've probably heard words to the effect, "We can't always control what happens to us. But we can control how we react to it."
In my experience, yoga has an enormous impact on how I react to interpersonal stress.
Like many readers, I look forward to holiday gatherings with both joy and anxiety. It's relaxing and fun to catch up, to see home renovations, children growing up, and so on. But often a witty sibling makes a 'joking comment' at some point that is more hurtful than humorous.
Knowing this from long experience, I've made it a habit to intensify my yoga practice before going home for holiday gatherings. I know I will need the buffering effect that yoga gives me.
At a holiday gathering a few years ago while I was blissfully indulging in my second (or third) dessert, an older sibling pointed at the pie and reminded me "do you remember what you pledged last year about losing 15 lbs. by this time this year?"
Of course, I remembered pretty well. As I've reached middle age, my indulgent habits have caught up with me. I realize that my youthful habits no longer serve me (if they ever did) but changing ingrained habits is pretty hard. It's become a bit frustrating, to say the least.
On top of this, the same sibling who pointed out my overeating is the same person who has always been overly generous with her opinions, about my wardrobe, hair, makeup (or lack of), and other life choices. While anticipating a fun family reunion, I would anticipate some unwelcome comments. And this year, I knew without a doubt that my weight gain will be noticed and possibly mentioned, kindly or not.
After writing my weight loss wish the prior year, I had done almost nothing to change my eating patterns and I'd probably gained an additional 10 lbs. in the preceding 12 months.
My sister's blunt reminder me about the contrast between my words and actions was exactly the sort of thing that might get under my skin and remain there for a very long time, creating an invisible wedge of resentment between us.
Except that this year I had been particularly diligent in my pre-holiday yoga practice. During the two weeks before the holiday, I did 8 or 9 hour-long yoga sessions. That's a lot of stretching, twisting, and tension release in a short timeframe.
So when my sister's comment landed, I didn't wince or scowl at her. I laughed at myself - immediately and spontaneously. It wasn't a forced attempt to pretend I didn't care.
It was just a spontaneous recognition that I'd been a little silly to write such a bold dare and then completely drop ball for 12 months.
I am 100% convinced that consistent yoga practice put me in a completely different state of mind to face the usual sibling teasing that my family is known for.
That, to me, is one of the invaluable payoffs of a regular yoga practice. At some point in your day to day life, someone will make a tactless or hurtful comment.
But you do not have to receive it like a frightened puppy crouched in the corner. And you probably don't want to fight fire with fire. As the saying goes, "An eye for an eye makes the whole world blind."With the calm repose of a few kick butt yoga sessions, you just might find you have it in you to deflect it out into the universe, to genuinely laugh at your foibles.
Follow more upbeat articles like this!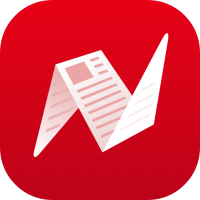 ...