Akron, OH - This is an opportunity for you, the job seekers. Akron-Summit County Public Library is opening some positions to help them operate better.
They are currently open for job opportunities: Human Resources Assistant, Librarian, Public Service Assistant II, and Public Service Assistant II.
Human Resources Assistant will be located in the Main Library for $16.22 hourly wages. It's a full-time job opportunity for you.
The library will locate the full-time Librarian at the Northwest Akron Library Branch for $20.56 hourly wages.
Public Service Assistant II is a part-time job that requires you to be located at Highland Square Library Branch. The library will pay you $14.21 per hour for this job.
The other Public Service Assistant II is a job-share type that requires you to be located at the North Hill Library Branch. The hourly wage for this job is $14.21.
There is also a substitution position for all applicants who are interested.
It is Substitute Public Service Assistant who has an all location requirement which means they can choose which location you are working on later. This job position has $13.86 for hourly wages.
If you are a student, you can also apply to become their student assistant. It's an all-location requirement, and the hourly wage is $8.80.
Note that applications for those current positions are accepted. All branch locations and the administration lobby on the 3rd floor of Main Library have copies of the posts.
You can check out the suitable job opportunity for you in the library here.
For the calls regarding Employment, you should send them to 330-643-9106.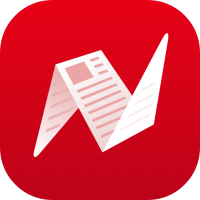 This is original content from NewsBreak's Creator Program. Join today to publish and share your own content.