Akron, OH - Have you been missing summer already? Although it's still the warm season in Akron now, the fun still lasts for the summer. These summer camps are provided for you to have fun next summer.
Shaw JCC of Akron
Shaw JCC of Akron is a claimed gym, preschool, and summer camp. The camp is located at 750 White Pond Dr. Akron, OH.
The Shaw JCC in Akron is a Jewish community facility that is non-denominational.
Regardless of race, gender, religious preference, marital, sexual, or economic status, they welcome all members of their community.
Fitness, recreation, sports, education, programs for children and teens, older adults, and more are all available in their services.
They have different types of camps that are available for you to choose from. One of their signatures is the specialty camp which unfortunately closed earlier on 13 August.
You can prepare for the next year to book at their various programs that are available for you. You can check them out here.
Youth Excellence Performing Arts Workshop
Located at 220 S Balch St First Floor Akron, OH, Youth Excellence Performing Arts Workshop (YEPAW) is an art school, performing arts, and summer camp.
Youth Excellence Performing Arts Workshop employs the arts to involve urban adolescents in activities that allow them to develop their abilities, skills, and self-esteem constructively.
Youth Excellence Performing Arts Workshop claimed they have established a safe space for adolescents to feel understood and respected, complete with supportive mentors.
It is said that African American beliefs and traditions are valued, and students are exposed to world-class arts experiences.
They have different summer programs available for you. You can check them out and start planning out to channel out your creative mindset.
Akron Artworks
Akron Artworks is located at 1720 Merriman Rd Akron, OH. The art-house is co-owned by Micah Beree, an artist and art educator, and Karin Coifman, a clinical psychologist.
Upon doing this business, Micah feels that one's self-confidence and self-esteem can improve due to one's ability to create art.
He believes that by experimenting with different art mediums, people might discover new ways of expressing themselves and new levels of self-satisfaction.
Karin has a Ph.D. in Clinical Psychology from Columbia University and has spent the previous seventeen years working as a therapist with children and families.
She is passionate about art and is excited to combine her passion for art with her research and clinical experience in stress management and psychiatric therapies.
In their Akron Artworks, they provide summer camps for children aged 6 to 14. They also offer weekly theme art camps.
Each camp has an organized topic that allows the artists to build on their previous experiences with various art forms. All supplies and teaching are included in the cost of the camps.
You can worry nothing because this camp is an in-person safe social distance camp available for half-day, full-day, and extended days.
You can start thinking of booking the summer camp next time. First, check out their programs.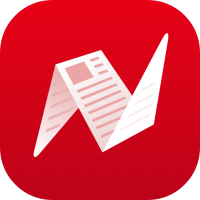 This is original content from NewsBreak's Creator Program. Join today to publish and share your own content.