Akron, OH - The School of Music of The University of Akron will open auditions for the university's theatre production of Concord Floral on August 30 and 31.
In the upcoming production of Concord Floral, Jordan Tannahill is the author, and Lana Sugarman directed the play.
The Concord Floral plot is about a one-million-square-foot abandoned greenhouse that serves as a safe haven for local teenagers. It's a place where they may have parties, experiment, dream, and mature.
However, there is a secret that no one wants to face, and when Rosa and Nearly discover it, they put in motion a chain of events that includes phone calls from the grave.
That's the time for Concord Floral's teenagers to speak up.
For this audition process, they are searching for a broad, exciting cast of folks. Students and community members from the University of Akron are welcome to attend.
This audition will last on Tuesday. If you are interested, you can choose a walk-in audition from 7:00 PM to 10:00 PM in Guzzetta Hall at the University of Akron.
Because for the online audition, you should have sent your video by Monday, August 30th, at 11:59 PM to ls186@uakron.edu.
If you are planning on auditioning for the role, you have to sign-up first here.
Lana, one of the organizers, can be reached by email at ls186@uakron.edu. You have to submit your headshot and resume there.
You don't have to worry because the in-person audition is completed with pandemic protocols. Everyone you'll meet at the audition will be wearing a mask, sower yours too.
You can choose these options below to be shared with the assessors:
A memorized monologue or poetry of your choice. Note that it shouldn't be longer than 90 seconds
A remembered story that lasts no more than 90 seconds. You can use your or someone else's story.
For further information and a schedule after the audition, you can click here.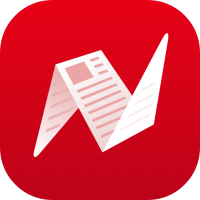 This is original content from NewsBreak's Creator Program. Join today to publish and share your own content.