CLEVELAND, OH — Hungry in the middle of the night when most places selling food are closed? Don't worry just yet. We've rounded up four restaurants that operate 24 hours in Cleveland. Here's a list of recommendations:
If you're looking for a restaurant that operates 24 hours, come to Steve's Hot Dogs Diner. Operating since 1955, this restaurant has a variety of menu choices such as Chili Hot Dog, Cheese Dog, Chili Bun, Cheeseburger, Bacon Cheeseburger, BBQ Pork Ribs, Roast Beef, Hot Corned Beef Sandwich, Grilled Chicken Salad, and many more.
You can discover this place at 6850 Biddulph Plz Cleveland, OH 44144. For more information, please call (216) 351-0200.
2. My Friends Deli & Restaurant
This 24-hour restaurant offers a variety of menu options that you can choose from. Some of the menus include Honey Dipped Fried Chicken, Pork Chops, Boston Strip Steak, Shrimp Stir Fry, Fresh Grilled Salmon, Golden Fried Calamari, Greek Hamburger, Tuscan Chicken Salad, Grilled Potato Pancakes, and more.
Visit this restaurant at 11616 Detroit Avenue, Cleveland, OH 44102. Please contact (216) 221-2575 for take-out orders.
This restaurant offers two menu choices, namely Breakfast Menu and All Day Menu. For breakfast, the menus offered are Two Eggs & Home Fires, Sausage Gravy & Biscuits, Blueberry Pancakes, Buttermilk Pancakes, French Toast, Waffle, Cheese Omelette, Broiled Pork Chops & Two Eggs, Croissant With Egg & Cheese, and many more.
While the all-day menus available are Five Pierogies, Buffalo Chicken Wings, Garlic Bread, House Tossed Salad, Rubin's Style Pork Chops, New York Strip Steak, Broiled Cajun Catfish, and etc.
You can visit this place at 14651 Lorain Ave, Cleveland, OH 44111. Please call (216) 671-5556 for further information.
There are various menus that you can choose from when you come to this restaurant. Some of the menus provided include Cheeseburger, Patty Melt, Turkey Burger, Veggie Burger, Gyro Salad, Grilled Steak Salad, Chicken Bites, Fried Pickles, Jalapeno Poppers, and more.
Drop by this restaurant at 14001 Lakewood Heights Blvd Cleveland, OH 44107. Please reach out to (216) 251-2419 for more information.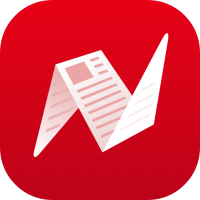 This is original content from NewsBreak's Creator Program. Join today to publish and share your own content.