CLEVELAND, OH - The Cleveland Museum of Art (CMA) opened an art exhibition titled Collecting Dreams: Odilon Redon, that will be on display from September 19, 2021, through January 23, 2022, at the CMA's Julia and Larry Pollock Focus Gallery.
Collecting Dreams: Odilon Redon will feature the works of Odilon Redon, a French symbolist painter, who creates paintings that blend fantasy, literature, and the subconscious. For the first time, this exhibition will also display a newly acquired charcoal drawing titled Quasimodo, a drawing depicting Quasimodo, the protagonist of Victor Hugo's 1831 novel The Hunchback of Notre Dame.
Quasimodo, acquired in 2020, is one of a drawing from the "noirs" collection that uses black materials, such as charcoal as paints. The exhibition also displays one of Redon's most significant late paintings, Andromeda (1912), a loan from the Arkansas Museum of Fine Arts that was exhibited for the first time in the United States at the CMA in 1926.
"I hope that visitors—even those learning about Redon's work for the first time—will be drawn in by his strange and fascinating style. His enormously varied paintings, prints, and drawings appealed to the CMA's early curators when they were still contemporary art and considered extremely speculative purchases for an American museum. These works are rarely on view, and the exhibition is an unprecedented opportunity to learn about this exciting modern artist," said Britany Salsbury, associate curator of prints and drawings.
Odilon Redon (20 April 1840 – 6 July 1916) studied in Paris before he returns to his hometown Bordeaux in southern France. At his native town, he spent a decade illustrating original and bizarre themes, using only black materials and created inky lithographs to dense charcoal drawings. In 1890, he shifted from charcoal to using pastel as paint material for his works. Since then, he created colorful visions drawn from mythology, religion, and his social circle.
All artwork from Collecting Dreams: Odilon Redon is also available to view through the augmented reality (AR) scanning feature in CMA's ArtLens App. Visitors have to scan the AR hot spots on the screen, and you will be able to view the details and learn more about Redon works through this interactive experience.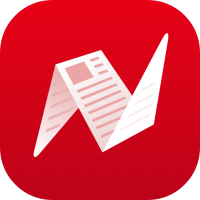 This is original content from NewsBreak's Creator Program. Join today to publish and share your own content.