LYNDHURST, OH – A simple activity that we do every day turns out to be beneficial both for our body and mind. Walking, if done regularly as a light exercise can encourage a better physical and psychological condition. A wellness professional at Cleveland Clinic Wellness Institute in Lyndhurst, Michael Roizen, MD, explained his take on the benefits of walking.
According to Dr. Roizen, walking is known as an effective way to handle a stressful situation. As it reduces stress, it also helps to calm you down and increase your self-esteem by releasing endorphins. Dr. Roizen also explained that when taking a walk, heart rate will increase in a positive way, which will help you avoid stroke, broken heart syndrome, and cardiomyopathy in the future.
A regular walk of 30 minutes per day can help you lose weight. Dr. Roizen recommended starting with a shorter duration before hitting a 30-minute walk. As you're getting used to the duration, you can increase it a little more. Dr. Roizen recommended walking 10,000 steps a day when you're ready.
Walking can help you lower blood pressure, improve the quality of your sleep, and give you more energy when you wake up in the morning. People who walk regularly are known to have a smaller chance of suffering heart attacks and strokes. They also have a higher level of healthy cholesterol (HDL) and a lower level of bad cholesterol (LDL).
The next benefit that can help you lose weight through walking is that it helps to suppress the craving for snacking. The University of Exeter found that when taking a 15-minute walk, people tend to resist sugary snacks during the walk as well as after the walk.
Dr. Roizen suggested the people start walking regularly with a couple of companions. It will make it easier and more enjoyable, especially in the pandemic. "Walking together offers many positives for our collective mental health," he added.
Walking with friends or families can help you overcome loneliness and the isolated feelings we tend to have while at home. "As you can see, only good things come from walking, and when you find an activity that has this many benefits, you should really keep moving forward with it," Dr. Roizen stated.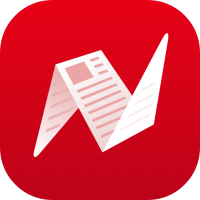 This is original content from NewsBreak's Creator Program. Join today to publish and share your own content.