CLEVELAND, OH - Several Cleveland Browns alumni shared their memories of Jim Shofner, former Cleveland Browns cornerback and coach, who passed away last month at the age of 85 in his hometown of Texas. His life left a lasting impact on his friends and throughout the Browns community.
Throughout nearly his four decades career in the NFL, Shofner always considered Cleveland Browns as an important part of his life.
Jim Shofner was first drafted by the Browns in 1958 on the first round out of TCU. He recorded 20 interceptions across six NFL seasons and tied with Frank Minnifield for 12th all-time in picks. Fifteen years later after he retired, he came back to the Browns as a quarterbacks coach for three years.
During his stint as a coach, Shofner provided supervision to Brian Sipe, Browns MVP quarterback, and further cemented himself as a pivotal figure in Browns franchise history.
"He always trusted me, which gave me confidence, I never played football more confidently than the three years he coached me," Sipe said. "He was a man of few words, but there was something so important about what he meant to all of us and those few words he had to say."
Shofner's contribution is far beyond just on the field, his kindness, patience, and ability to bring the best out of his teammates and peers stand out most.
John Wooten, the former offensive lineman for the Browns from 1959-1968, recalled the moment of Shofner's willingness to befriend all teammates during a rough time for Black people in America when segregation and Jim Crow laws were in effect.
"He was an outstanding person as it relates to what he felt his teammates were," Wooten said. "We as a team didn't allow those things to separate us as players. Shofner treated everybody the same way. That's just the kind of guy he was."
Shofner was one of the teammates who helped facilitate the deep friendships between his teams. Wooten said Shofner would invite teammates for a round of golf, a trip to the movies, or treat them and their wives to dinner. He accepted everyone equally and made them feel welcomed in the Browns.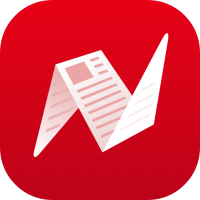 This is original content from NewsBreak's Creator Program. Join today to publish and share your own content.