CUYAHOGA FALLS, OH – It is sometimes necessary to go back to nature and reconnect with what mother earth has to offer. Gear up and prepare to have yourself relax with this list of places for you to visit and reconnect with nature in Cuyahoga Falls.
1160 Front St. Cuyahoga Falls, OH 44221.
Gorge Metro Park is part of the Summit Metro Park facilities located in the Falls. The Park offers two scenic hiking trails, Glens Trail and Gorge Trail, for the visitors to walk and hike. There are few attractions such as Crystal Palace, an ice formation, and Mary Campbell Cave. You can also enjoy the gorgeous riverside view of the Cuyahoga River.
The Park facilities open at 6 a.m. – 11 p.m., while the trails open until sunset. You can participate in boating and fishing, with shelter and picnic tables provided. The area is also suitable for you to bring your pets.
1145 W Steels Corners Rd, Cuyahoga Falls, OH 44223.
Blossom Music Center is a unique venue for performances that offer rolling trees and the vast land of Cuyahoga Valley National Park. The venue holds 19,000 people after its renovation in 2003. Aside from the stage, it offers nature space for picnic, art gallery, and restaurant. You can also catch the festivals to be held throughout the year through their website and social media. Ticket prices are based on the festival and seating type.
204 W. Steels Corners Rd, Cuyahoga Falls, OH 44223.
Sarah's Vineyard was founded in 2007 with the mission to offer countryside images and scenes that people missed these days. The facilities in the vineyard include an outside patio, rustic barn, fairy garden, and more. You can also please yourself with a bottle of wine, pizza, and other delicacies the vineyard has to offer. Visit their website to look at the selection of wine as well as the food menu.
Sarah's Vineyard opens on Wednesday to Saturday from 12 p.m. – 9 p.m., and 12 p.m. – 7 p.m. for Sunday. You can get a 10 percent discount for six bottles of mix or match wine, and 20 percent for twelve bottles purchase.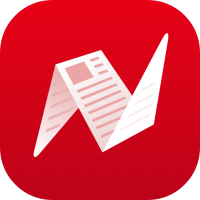 This is original content from NewsBreak's Creator Program. Join today to publish and share your own content.