Akron, OH - Famous with its layout, Downtown Akron Partnership built the public spaces and entertainment only for you, the people of Akron. It is known that the objective of the Downtown Akron Partnership is to promote and develop a lively and valuable downtown.
The organization oversees downtown resources for the downtown Akron Special Improvement District (SID) through a contract for services. The public spaces below are the products of their hard work in creating a pleasant environment for everyone.
1. Northside Green
The Northside Green is a new public space in Akron, Ohio's downtown area. April Nicholson-Couch designed the artwork, and Krunchworks Design provided the patio furnishings. It is available for performers to use, the famous EarthQuaker Devices Busking Station at the Northside Marketplace. The device is used for Busking in the Green performances.
2. North High Street Parklet
The space is provided for individuals who use the walkways and visiting businesses because it has more significant space and amenities. You can enjoy this downtown social spot with a cup of coffee or an ice cream cone.
3. STEM Plaza
It is seen that Boa Mistura's Roots of Rubber installation brightened the plaza of the National Inventors Hall of Fame School for STEM Learning in Akron, Ohio. A large-scale painting on the plaza's surface is combined with a succession of three-dimensional forms in this art piece.
DAP, Akron Public Schools, STEM students, the city of Akron, and the general public collaborated on the project. Also featured in the art is Rita Dove's poetry. She is the US Poet Laureate, a Pulitzer Prize winner for poetry, and the only poet receiving the National Humanities Medal and the National Medal of Arts.
4. Lock 2
The Ohio & Erie Canal has 19 locks. Lock 2 is one of them. It's between Akron Children's Hospital and Canal Park Stadium on the Towpath Trail. Lock 2 recently underwent some improvements, including a new boardwalk, to make it more accessible and welcoming to the public.
5. Lock 3
Lock 3 is located in downtown Akron, near the Akron Civic Theatre. It is one of the affordable, family-friendly entertainments in Akron. Famous, especially in the summer, because Lock 3 offers a diverse range of activities.
6. Lock 4
Through Lock 4 in Akron, Ohio, the Ohio-Erie Canal creates many waterfalls. The courtyard has a distinctly urban vibe because of the historic brick facades of some of the city's oldest buildings. DAP is controlled by a board of directors that reflects the diversity of the city's interests. Those all are the diversity of spaces that you could visit in Downtown Akron.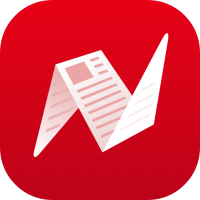 This is original content from NewsBreak's Creator Program. Join today to publish and share your own content.