Akron, OH - Downtown Akron Partnership creates some videos to highlight downtown Akron businesses. It also provides some information regarding the owner, and it proposes to encourage the viewers to visit these local businesses.
These are some of those establishments you need to visit in Downtown Akron.
1. The Great Escape Room Akron
The Great Escape Room is credited with being one of the pioneers of the escape room craze. The live-action room escape game is inspired by popular computer and mobile phone games. The owners are continually coming up with new ideas and spaces. They claim that creativity and imagination have no bounds.
One of their games is a Sherlock-themed escape adventure. You can choose and book their plays here.
2. A Goodwill Boutique
The Goodwill Boutique is a store that sells premium women's apparel and accessories at a fraction of the cost of retail.
They promised you will have a new type of shopping experience. The best thing is whether you shop or donate to Goodwill, you will be supporting the purpose of helping people prepare for, find, and keep jobs.
Check this boutique out if you want to upscale your wardrobe collection. They open every Monday to Saturday at 10 AM and close for the day at 6 PM.
3. The Peanut Shoppe
Since the 1930s, The Peanut Shoppe has been proudly serving the Akron area, delivering the best taste and freshest product available. You have to visit them if you are craving various sweets, chocolates, nuts, and other treats.
Also, with a Zip Card, you can save .25 on a cup or cone of yogurt. For you who are students, you get to save 10% on yogurt.
The Peanut Shoppe is open Tuesday through Saturday from 10:00 AM to 5:00 PM. Visit them in their store at Akron, Ohio, 203 South Main St. 330-376-7020.
4. Cilantro Thai & Sushi Restaurant
It is claimed that since 2009, Cilantro has been a renowned destination for delectable Thai cuisine and Sushi. Cilantro said to achieve the highest quality cuisine, they exclusively employ the freshest ingredients. Come for their half-price happy hours or a peaceful evening out, which are all available at Cilantro.
5. Boiling House
In Akron, Ohio, exists a restaurant named Boiling House Fish which serves fresh seafood and Sushi. The fish entrees at Boiling House come with a choice of four sauces: cajun heat, lemon pepper, garlic butter, or house juicy.
They serve a la carte, which comes with corn on the cob and potato. Fried seafood and chicken wings, as well as po'boy sandwiches, will be available.
Note that allergens such as fish, wheat, shellfish, and others may be present in their food. Consuming raw or undercooked food raises your chances of contracting a foodborne illness. Come to their place. Also, the best part is on Tuesdays, you can get half-price Sushi.
Those all are some of the businesses that the "Make it to Main" video series covered. There are still many other businesses you could check out. Visit the "Make it to Main" project here.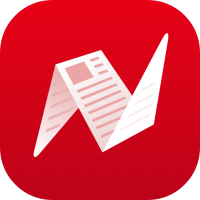 This is original content from NewsBreak's Creator Program. Join today to publish and share your own content.