Akron, OH - The Great Escape Room has one branch located at 323 S Main St, Akron, OH. This entertainment place in downtown Akron was one of the forerunners of the escape room craze that has taken over the United States.
They are innovative enough to found a new entertainment genre in 2015 as a family business, laying the groundwork for hundreds of unique and creative artists to follow.
Their main game is when you enter a room with your team, the door closes behind you, and you've entered a new and immersive environment. It will be up to you and your companions to discover a string of clues and solve challenging puzzles.
You will be given time within 60-120 minutes which depending on the escape room. It's all to lead to your epic escape. One of their quirky games is Poker Night at the President's Bunker Escape Room. You will be invited to the White House. While exploring the room, there will be a peculiar event.
The White House Escape Room is a high-stakes 60-minute race to avoid nuclear Armageddon. You and your fellow tour participants will be trapped inside with no way out.
The entire globe is relying on you to defend the world from an impending attack. This game will have you act as an essential person taking the lead to save the world.
The playroom can accommodate parties of up to 10 people in public games and up to 15 people in private matches. The gameplay will require more deductive problem solving rather than scavenger seeking.
Note that only 35% of teams are successful in completing this room. It's thrilling for you to challenge this game.
Go and book the game room with your friends. It will be a fun way to spend your weekend.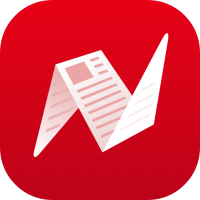 This is original content from NewsBreak's Creator Program. Join today to publish and share your own content.