CLEVELAND, OH - The City of Cleveland is looking for a Gardener. The salary range for this position is $20.97 - $22.97 per hour. The vacancy of this full-time job will close on September 2, 2021, at 11:59 PM Eastern.
The main job description for Gardener is to perform gardening and horticultural work at the City of Cleveland for the Division of Parks Maintenance & Properties of Cleveland. You will also supervise laborers and other assistants engaged in gardening work. You will work under the supervision of the management. This work requires heavy physical activity and you will engage with chemicals like pesticides.
The duties listed below are only illustrations of some of your works that may be performed during your duties. Other duties not included in the list are not meant to be excluded if the works are similar.
Perform planting and maintenance of landscape and ornamental plants, interior plants, and greenhouse plants including tropical plants, flowers, shrubs, trees, and grass.
Perform maintenance for plants, flowers, shrubs, trees, and grass-like pruning and trimming.
Apply mulch, fertilizers, and pesticides.
Perform cleaning and maintenance work for park facilities, grounds, and equipment.
Create regular reports
Plows and clears snow
Required qualification:
Possess High School Diploma or General Educational Development (GED).
Associate's Degree or higher in Horticulture Field or other related fields.
Minimum two years experience working in a greenhouse, nursery, landscape maintenance, or other related work and field.
Able to operate maintenance equipment especially vehicles and trailers, walk-behind and riding mowers, spreaders, and spray equipment.
Possess a valid State of Ohio Driver's License
Possess a Commercial Pesticide Applicator's License in a horticulture-related category (5, 6, or 8 or any of their sub-categories) for the State of Ohio or able to acquire within six months of the date of hire.
If you are interested in applying for the position, visit governmentjobs.com and submit a copy of a valid photo ID and other required documents.
For more information regarding benefits and other work-related questions, please contact 216-664-2493.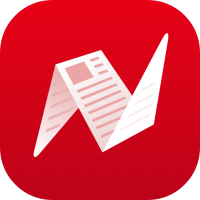 This is original content from NewsBreak's Creator Program. Join today to publish and share your own content.