CLEVELAND, OH — Do you love finding new books to immerse yourself in and learn a lot from? If so, Visible Voice Books should be on your list of places to visit in Cleveland. Not only is it a bookstore, but it is also a cafe where you can spend your me-time or even have a nice chat with your friends.
Located in the Tremont neighborhood of Cleveland, Visible Voice Books is a bookstore with a calm and independent atmosphere. The environment is relaxed and welcoming — perfect for discovering new books. It prioritizes quality over quantity, and you can find books that are marginalized by commercial concerns.
You can come to find any specific book, and Visible Voice will have it or find it for you. If you come to get lost in the maze of books, looking for nothing in particular, you'll be surprised at how many new ideas you will find within their collection.
Visible Voices Books was established in 2017. Though considerably young, it is a favorite for many people. Located at 2258 Professor Avenue, it is open every day except Monday. It has a wide space to house its book collection and it also has a parking lot fit for 24 cars. In Visible Voice Books, you won't only find books, as they also offer literary gifts, Cleveland-made merchandise, author events, and even musical performances at the cafe.
In the cafe, customers can find an array of ever-rotating seasonal wines and craft beers, locally-made pastries, specialty teas, and even brew-in-house java coffee from local and regional roasters that are award-winning and sustainably-minded.
And it doesn't stop there! The place also houses a neighborhood pizzeria, Crust, on its first floor and Proof BBQ on the lower level. There are two outdoor patios where customers can relax and enjoy their time, accompanied by either (or both) restaurants' dishes, and pick up a book to read.
All in all, Visible Voice is heaven for bibliophiles. Books, drinks, and food all in one location.
https://www.instagram.com/p/CRCyal5JcQt/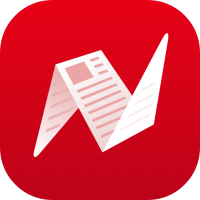 This is original content from NewsBreak's Creator Program. Join today to publish and share your own content.