CLEVELAND, OH — The easiest way to get to know another country's culture is to taste its cuisine. If you have plans to eat out this weekend, try visiting restaurants that serve African cuisine. Why? Because their cuisine is no less delicious with dishes from other countries. Here are four recommended restaurants serving African cuisine in Cleveland.
1. Zoma Ethiopian Restaurant
This restaurant serves authentic Ethiopian cuisine. There are various menus that you can choose from when you come to this place or place an order online. Some of the menus offered include Sambosa with Veggie, Zoma Beef Tibs, Spicy Chicken Stew, Qunata Firfir, and more.
As for vegans, the dishes available are Collard Green Kale, Chick Pea Stew, Split Red Lentils, Split Yellow Peas, Cabbage, and Green Beans and Carrots.
You can visit this restaurant at 2240 Lee Rd, Cleveland Heights, OH 44118. For reservations, please call (216) 465-3239 or contact info@zomacleveland.com.
2. Empress Taytu Ethiopian Restaurant
This restaurant also offers Ethiopian specialties such as Sambusa, Ambasha, Shorba (soup), Kai'sir (beets with potatoes), Timatim Salata, Segawat (beef), Fer-fer (beef), Dorowat (chicken), Yebeg Tibs Dinner ( lamb), and more. There are also several menus for vegans such as Misir, Tikil Gomen, Shiro, Kik-alicha, Gomen, and Timatim Fit-fit.
This restaurant is located at 6125 Saint Clair Ave Cleveland OH 44103. For more information, please contact empresstaytu@gmail.com or call (216)-391-9400.
3. Choukouya Resto Bar
Located at 4620 Richmond Rd Warrensville Heights, OH 44128, this restaurant offers a variety of African specialties. Some of the menus offered include Choukouya Soup, Pomme lyonnaise, Shrimpy Salad, Grilled Lamb, Langouste, Prime Aged Rib Eye, Cuisse de Poulet, and more.
For desserts, the menus available are Degue, Flan, Lait Caille, and Cheesecake. This restaurant is open every day. For more information, please call (216) 245-6660.
4. Bodega Restaurant & Lounge
Stop by the Bodega Restaurant & Lounge located at 1854 Coventry Road, Cleveland Heights, Ohio 44118 for a taste of Moroccan cuisine. Some of the menus that you can taste include Mediterranean Pizza, Quality Beef Moroccan Sliders, Crab Croquettes, Shrimp Cocktail, Braised Short Ribs, Pan-Seared Duck, Lamb Cous Cous, Salmon Nicoise Salad, and many more.
For sweet endings, they provide Baklava, Chocolate Decadence Cake, and Tiramisu. For reservations, please call (216) 932-3060.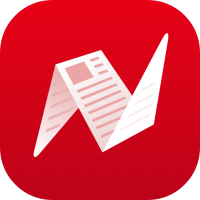 This is original content from NewsBreak's Creator Program. Join today to publish and share your own content.