Akron, OH - Tuesday Night Trivia with SpeedQuizzing mode is still going on every Tuesday in Barley House at 222 S Main St., Akron.
The event is conducted by The Fun and Game Show. The organization is focused on a professional show that can be customized for corporate team building, college icebreaker activities, trade show booths, and other events.
Every week at Barley House Akron, there will be a super entertaining and fast-paced trivia game show. Conducted live and in person, this quiz exists to entertain, perplex, and quiz you.
This quiz game is free to play for you all who have a keen interest in speed quizzes. Furthermore, every month, the organizer will choose one lucky team to spin The Wheel of Travel for a chance to win a fantastic vacation.
This is definitely a lucky chance for you because your team doesn't have to win or even be excellent at trivia to have a chance to spin the wheel. Don't worry if you and your team don't have the chance to spin the wheel because there are other gifts for you.
There will be gift cards for the first, second, and third-place finishers. They will also give you a chance on vacations to destinations such as Hawaii and Rome.
Come to the Barley House on Tuesday. The upcoming event is on August 24. The game will begin at 7 PM, and the event will last at 9 PM.
Don't forget to bring the required equipment for your game, such as each team should have one smartphone or tablet, install the free software Speedquizzing and Virtual Buzzer.
Note that a team consists of one to fifteen people. You can also follow them on Facebook to have the first question of the evening, which will be worth a reward to the first team to answer right.
Fun and Game Show also give you a tip to tag them on their Instagram, and with the hashtag #prequizzing, that may increase your chances of winning a holiday.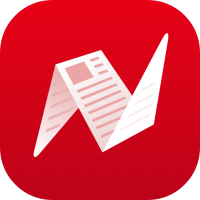 This is original content from NewsBreak's Creator Program. Join today to publish and share your own content.