Akron, OH - The local Akron's favorite bicycle shop will go riding with Yeti Squad every Sunday.
In Akron, Ohio, there is a bike shop called Dirty Bike Shop. The owner's goal is to get you on a bike that you'll want to ride for miles on end, not just to earn a quick buck.
For that, this Yeti Squad is built. They invite you to meet at their store every Sunday at 10 AM. Grab your bike and take a ride on your bicycle. The duration of the ride varies between 10 and 20 miles, depending mostly on the terrain's gnarliness.
This is free of charge event. Everyone is welcome to attend since it's your chance to make some new acquaintances. The ride's about making new friends and socializing.
The ride is suitable for persons of all ages and abilities, as well as for all-weather situations. You won't get bored with this event because every week, there are a variety of unique routes to choose from.
The organizer pays attention to the details, especially health protocol. They warn you that if you're unwell in any way, just stay at home and get better.
As much as possible, you have to wear a mask. Even outdoors and on the journey, you still have to socially distance yourself from anyone who isn't a member of your particular tight group.
Also, after then, there will be no group lunch to avoid the spread of the virus. Still, you can choose to eat outside or in little pods if desired. Just keep in mind that you have to stay away from big crowds.
If you are interested in this biking event, you can look up their information on this website.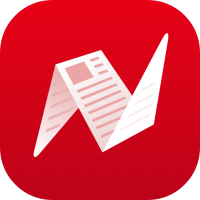 This is original content from NewsBreak's Creator Program. Join today to publish and share your own content.