Akron, OH - Soul will be played on the main library of Akron-Summit County Public Library on August 19.
Directed by Pete Docter and Kemp Powers, Soul is this year's Best Animated Feature Oscar winner.
Starring Jamie Foxx, Tina Fey, Graham Norton, and Angela Bassett, who lend their voices to the film, Soul is a film about a jazz pianist who tries to reconcile his soul and body after being separated by accident. The pianist unintentionally becomes trapped in a weird region halfway between Earth and the afterlife.
This movie gives their voice actors three Oscar nominations. It's definitely a must-to-watch movie, as the reviewer, Roger Ebert, stated that despite "Soul" feeling like a small Pixar movie, the film will prove to be historically significant.
It's all because it's the most unashamedly Black Pixar product ever published. Except when it's not getting tangled up in funny afterlife shenanigans or the metamorphosis issue. It also has a depiction of authentic jazz. Not only in terms of its soundtrack of classic cuts and definition of performance but also in terms of Soul's more extensive cultural background.
If you are interested in this movie, you can watch it free on the Akron-Summit County Public Library program. The film will be screening on the designated date from 1:30 PM until 3:30 PM at the Main Library's auditorium.
Note that registration is now required for this program. Contact the organizer, the Culture & AV division at 330.643.9015 for more information.
The organizer believes this is the best approach to keep you informed about the status of the projects due to changing CDC rules about COVID-19.
If you are still worried about the possibility of getting infected by COVID-19 in public spaces, you can also watch the library's various movies collection online on their website.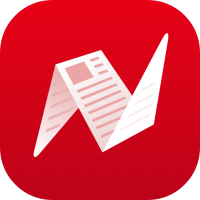 This is original content from NewsBreak's Creator Program. Join today to publish and share your own content.