BEACHWOOD, OH – On August 2, University Hospital announced the launch of UH COVID Recovery Clinic at UH Ahuja Medical Center, Beachwood, Ohio. The clinic will be providing care for people of all ages around Northeast Ohio who suffer post-acute residual symptoms of COVID-19.
The clinic is open as a response to health problems that appear in most patients post-COVID-19. It is known that the effect of the virus can occur in multiple organ systems such as cardiovascular, hematologic, pulmonary, renal, gastrointestinal, endocrine, and dermatologic systems.
The clinic will run under the management of David M. Rosenberg MD, MPH, from the Division of Pulmonary, Critical Care, and Sleep Medicine. "It is estimated that 20 percent or more of individuals infected with COVID-19 will experience health problems for weeks, even months after their body has cleared the virus, and unfortunately we know many are suffering in silence," he explained.
Dr. Rosenberg is experienced with patient-centered health care. He explained that it is needed to build a patient-oriented recovery system in the clinic as how it was designed to be. Furthermore, the patients will have access to various health professionals with different fields to address the problem that occurred as well as to conduct the most suitable diagnostic test. This way, the clinic can provide a personalized treatment plan for each patient.
UH COVID Recovery Clinic gives options for the patients which are in-person sessions and online sessions. The clinic accepts both referred patients from their healthcare provider and individual patients.
Pediatric patients will get their care and personalized treatment from the team at UH Rainbow, led by Amy Edwards, MD, an Associate Medical Director of Pediatric Infection Control at UH Rainbow. "The pediatric piece of COVID long-haul has been overshadowed by the adult disease, however we have treated children and teens who were previously healthy and are suffering from debilitating headaches, fatigue and digestive issues," Dr. Edwards stated.
The clinic will be supported by UH Connor Integrative Health Network through its treatment for stress management and relaxation method. The service is believed to be impactful to relieve post-COVID syndrome.
To gain more information regarding UH COVID Recovery Clinic, please visit https://www.uhhospitals.org/services/uh-covid-recovery-clinic. To schedule an appointment, call the clinic at 216-859-5032.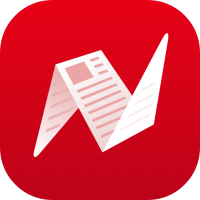 This is original content from NewsBreak's Creator Program. Join today to publish and share your own content.