CONNEAUT, OH – University Hospitals Harrington Heart & Vascular Institute at UH Conneaut Medical Center received funds of $12,226 from the UH Conneaut Hospital Thrift Shop. The fund will be used to afford a new cardiac monitoring system to help patients in recovery from heart surgery, heart attack, and other cardiovascular procedures.
The Coordinator of Cardiopulmonary Rehabilitation at UH Conneaut Medical Center, Cindy McKinley, expressed her gratitude for the donor. McKinley said that the new tools funded by the donation will help them to monitor heart rhythms, create a personalized treatment plan, as well as personalized data of each cardiac rehab patient during exercise sessions.
It is deemed important to have monitoring equipment for cardiac rehab patients as cardiovascular problems reach 25 percent of all deaths in Ashtabula County. Nationally, the cardiovascular problem is included as one of the biggest factors of death.
McKinley explained that patients who join the cardiac rehab session early will help to reduce their cardiac mortality by 31 percent. It will also contribute to reducing the hospital re-admission rates while also improving the life quality for the patients. That is why the fund for cardiac rehab monitoring system is very helpful.
Cheryl Johnston, President of UH Conneaut Hospital Thrift Shop, stated that it has been their goal to help the hospital as well as offering scholarships for the surrounding community. They have tried a different kind of way to help the hospital since the 1970s, including opening a consignment shop.
The thrift shop is being managed by volunteers which also the same people who decide what, who, and where they will donate the money. Johnston said that they immediately wanted to fund the cardiac rehab program the first time they were given the opportunity.
More information regarding cardiac rehabilitation can be gained here.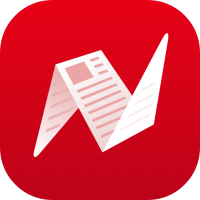 This is original content from NewsBreak's Creator Program. Join today to publish and share your own content.