TWINSBURG, OH – The City of Twinsburg invites Hollywood Nights to perform in Twinsburg's Rock the Park at Perici Amphitheatre, performing Bob Seger's music for Bob Seger's fans and rock music enthusiasts to experience. The event will be held on Aug. 20, with the entrance open at 6.30 p.m.
Rock the Park is a summer concert series held in Twinsburg's Glenn Chamberlain Park, presented by Strachan Novak Insurance, with several dates to attend each year. This year, they are giving seven events which began on June 11.
Each event invites artists and musicians that perform tribute music to legendary artists such as Escape which performed Journey's music, King's Highway which performed Tom Petty's music, and many more. The next event in the series will be the closing of 2021's Rock the Park concert, presenting Bob Seger's music by the Hollywood Nights.
Hollywood Nights is a band that performs music tribute to Bob Seger and the Silver Bullet Band. The band is originated in New Jersey and they determined to re-create Bob Seger's music without leaving the precise details in it.
Equipped with a baby grand piano, Hollywood Nights proceed to work on Bob Seger's music for the past 30 years. They believe that the work of Bob Seger represents the voice of his fans with their love for rock & roll, their working-class background, and their values.
The event will be opened by Guy Snowdon, an England musician who performs a cover of AJ & The Woods, Mich and the Brit, Shaler, The Shadow Division, The Fores, and Rockography. Snowdon has been performing in local bars to football stadiums.
For more information about the ticket, please visit here.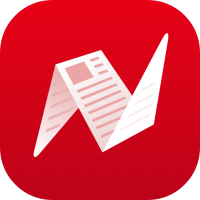 This is original content from NewsBreak's Creator Program. Join today to publish and share your own content.