Akron, OH - Akron-Summit County Public Library invites you to move a lot on their Tai Chi classes which start on August 18.
They promote Tai Chi, an excellent exercise for people of all ages and physical abilities because of its slow movements and focused breathing.
Even though you have left behind two earlier exercises, there are still two more worth waiting for from their Free Tai Chi classes. These are the specific date and times for the classes:
August 18 from 12:15 PM until 1 PM
August 25 from 12:15 PM until 1 PM
The library invites you to spend your lunch break at the Main Library with the smooth, peaceful movements of Tai Chi. Tai Chi is included as a mind-body workout that can help you improve your health, balance, focus, and more.
This will help you a lot in gaining a healthy body and healthy mind. If you are interested in learning what more Tai Chi can give you, you can read the library's latest book regarding Tai Chi.
These are the recommended titles from them:
Tai Chi concepts and experiments by Robert Chuckrow, Ph.D. (online)
Tai Chi in 10 weeks: beginner's guide by Dr. Aihan Kuhn, CMD, OBT (online)
The mind inside Tai Chi: sustaining a joyful heart by Henry Zhuang (online)
The last two weeks' session will also be led by Nancy Gardner. She will lead these two sessions at Library Park, located next to the Main Library on the corner of Mill and S. Main streets.
For further information regarding the event, you could ask the Akron-Summit County Public Library on the Business, Government & Science Division at 330.643.9075.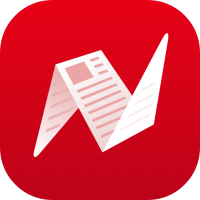 This is original content from NewsBreak's Creator Program. Join today to publish and share your own content.