Akron, OH - The Nightlight is still playing Ailey on their screen. Ailey is a documentary movie directed by Jamila Wignot. The film is about the journey of Alvin Ailey.
Alvin Ailey was born in Rogers, Texas, in 1931, and some of his most iconic works were influenced by his experiences in the rural South. In 1969, he founded The Ailey School, and in 1974, he founded the Alvin Ailey Repertory Ensemble (now Ailey II).
There are so many people who are familiar with the name Alvin Ailey, but how many are familiar with the man? This movie answers that question.
Ailey's dedication to finding truth in the movement resulted in groundbreaking and enduring choreography based on African American experiences. The Director Jamila Wignot has a compelling biography that offers creative access to the enigmatic visionary.
These circumstances are the ones that established the Alvin Ailey American Dance Theater with Alvin Ailey himself. They formed Alvin Ailey American Dance Theater in 1958 to realize the vision of a group dedicated to preserving America's modern dance history. The theatre is claimed as one of the world's most recognized dance organizations.
If you want to watch the trailer, you could click here.
This movie is rated PG-13 because it contains offensive language. As such, you have to be accompanied by guardians if you are above the age requirement.
Ailey will show until August 19 at 6:30 PM. It also has a different time schedule that is until August 18 at 8:30 PM. The movie will last for 82 minutes. So it's up to you to choose which is the suitable schedule for you.
If you want to book the ticket for this movie you can go to The Nightlight cinema at 30 N High St or book the ticket online on their website.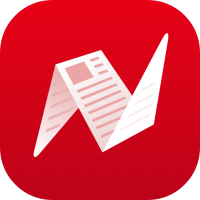 This is original content from NewsBreak's Creator Program. Join today to publish and share your own content.