CLEVELAND, OH – As the temperature decreases and the winter approaches, household plumbing problems might occur. A freezing temperature might freeze any of your essential tools, one of them is the water pipes. Therefore, the City of Kent gives some tips to avoid frozen pipes through their fall 2021 issue newsletter.
Frozen pipes will affect the flow of your water supply, especially the ones that were placed outdoor, basement, and in locations that are vulnerable to cold temperature for it will freeze and break, lead to expensive repairs.
Kent City gives this 'big chill checklist' for the residents to prevent frozen water pipes as follows:
Disconnect and drain any outdoor hose, as well as turn off all water valves that supply to outdoor water faucets. This will prevent leaks that will lead to frozen water flow.
Close any vents and doors to minimize the cold air that blows inside the house.
Repair any broken windows and cover or seal the wall cracks.
Insulate the cavity walls.
Wrap any water pipe and water meter with commercial insulation.
Use heating tape for water pipes located in places that are vulnerable to cold temperatures. The heating tape should always be plugged in throughout winter.
Find the main shut-off valve on the water meter, ensure it function right, and mark or tag it. Teach everyone in your house to operate it in an emergency.
Maintain the house heat system.
Keep a minimum level of heat in your house while you're away, in case the temperature drops.
When turning the heat off, drain all water from the pipes, toilets, and water heater.
Open your cabinet doors overnight to let warm air heat water pipes located against the outside wall.
Let a trickle of water runs from the highest faucet in the house. This will prevent frozen pipes and will cost you for the water used, but it will help you avoid higher costs for frozen pipes repairs.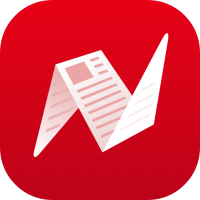 This is original content from NewsBreak's Creator Program. Join today to publish and share your own content.