CLEVELAND, OH — Researchers from Case Western Reserve University in Cleveland have demonstrated that the risk for heart inflammation among male teenagers diagnosed with COVID-19 is almost six times higher than their combined risk after the first and second doses of an mRNA COVID-19 vaccinations. For teenage girls, the number is 21 times higher from COVID-19 compared to other vaccines.
Mendel E. Singer, associate professor and vice-chair for education in the Department of Population and Quantitative Health Sciences at Case Western Reserve University School of Medicine, said that comparative risk can further complicate decisions for parents, especially with the current climate of health debates. However, the findings from this study show that for parents who are concerned for their teens about heart inflammation, the safer choice is still to take the vaccination.
This study is based on electronic health records obtained from aggregated data 48 large health systems in the nation that are within the TriNetX Research Network. The authors drew the data to match patients' demographics highlighted in recent stories about the side effects of the vaccine in male teens from the Vaccine Adverse Events Reporting System (VAERS) with reported mRNA vaccine adverse reactions.
Study co-author Ira B. Taub, a pediatric cardiologist with Akron Children's Hospital Heart Center, said, "I am a pediatric cardiologist and have been asked for guidance from concerned parents. Our findings point to higher risk from COVID-19, and our study only looks at one condition—heart inflammation. There are other consequences from getting COVID-19, including the risk that teens can carry the disease to vulnerable family members. I emphasize as well that vaccination is safer than getting COVID-19."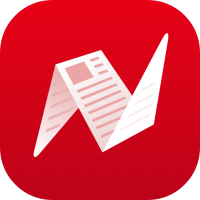 This is original content from NewsBreak's Creator Program. Join today to publish and share your own content.