Marion, OH - DiverseMoves Dance Studio brings the Marion community together by teaching dance to kids and adults in a diverse and supporting environment.
DiverseMoves was founded 16 years ago by Quina Revere, an Ohio native. Revere relocated to Pennsylvania and moved back to Marion in 2000 with her family.
A kind donor offered her a space to rent for free for six months. There, she creates DiverseMoves. Revere finds Marion to be a great environment for her studio and her family.
"We've had the best community support ever. We couldn't be who we are without the support and sacrifices of parents, grandparents, and volunteers," Revere said.
Revere has been dancing at the competition level for more than 29 years and a dance instructor for 26 years. Revere teaches Hip-Hop, Liturgical dance, Gospel Mime, and Soul Stepping (Sorority/Fraternity Stepping).
DiverseMoves teach dancing to students from age three to adults. They offer various classes, including clogging, tap dancing, Irish step dancing, and exercises classes. The students that learn in DiverseMoves are from diverse backgrounds.
Nikki Strother, a mother of one of the students, said "We want our daughter Sarina to have a strong black woman as a role model. You cannot beat the environment there. You are hugged. You are loved. Quiana looks every child in the eyes and says she is so happy to see them..."
Although the pandemic made quite some impact, the studio kept on going. In April, DiverseMoves hold a Spring Bling Hip-Hop recital at Victory in Truth Ministries in Bucyrus. They also hold a Christmas recital in December.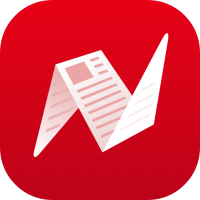 This is original content from NewsBreak's Creator Program. Join today to publish and share your own content.