NORTH LAWRENCE, OH - One of the things to do in the summer is camping with your loved ones, whether at the camping ground, a mountain, or a forest. Any outdoor enthusiasts will find a way to find good places to kick back, relax, and enjoy the beauty of nature. Here are few reasons why camping is good for your health.
Throwing your everyday schedule away.
Instead of bringing your laptop and stationery, this is the time for you to forget all the mundane schedules you experience every day. Pack your camping essentials, and connect yourself with nature.
Get some Vitamin D
According to an article from Healthline, "When your skin is exposed to sunlight, it makes vitamin D from cholesterol. The sun's ultraviolet B (UVB) rays hit cholesterol in the skin cells, providing the energy for vitamin D synthesis to occur." Vitamin D can prevent you from serious health consequences such as cancer, osteoporosis, and depression.
Get your body to move
When camping, you have the chance to explore what nature can give you, from hiking the mountains, drinking fresh water from the river, finding branches to start a fire, and many more.
Make new memories!
Camping can help you create great memories with your loved ones. Play guitar and singing your favorite songs by a campfire, roasting some smores, even socializing with a fellow camper, can create unforgettable memories and even new connections that might be useful in the future.
In Ohio, there are numerous campgrounds that people can go to. Whether it's in Lake Erie or Campbell Hill, going camping and enjoying the outdoors has both physical and mental benefits.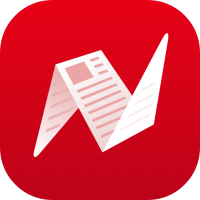 This is original content from NewsBreak's Creator Program. Join today to publish and share your own content.